Can technology help you express who you are? We think so.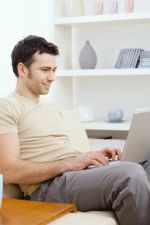 Kenditto provides personalized web design, branding, and computer and network support services to both businesses and individuals in Lancaster, PA and surrounding areas.
At Kenditto, we believe technology is a tool that - if wielded skillfully - can enable us to more effectively reach our goals, no matter how realistic or fantastic. But this powerful tool should never be held in higher view than the people and organizations it was created to serve. more...
Websites, smartphones, computers, routers, logos, Print Media...Finding your way as a business in this techy world can be difficult and confusing. We'll help you find your place and find out what works for you.
We would love to serve you in finding
creative solutions that meet your needs.